The Ultimate Access Card: All One Needs Done, All Done in One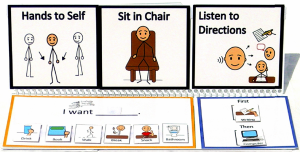 The Ultimate Access Card is a strategically designed desktop display on which multiple best practice interventions can be simultaneously implemented for a learner with a disability. Created by a teacher and therapist, for teachers and therapists, this revolutionary tool streamlines the process of providing a child exactly what they need to assist in their learning in a manner that is simple, balanced, and flexible.  Check it out here:
Simple – The UAC is specifically crafted to do more with less! It is sized no larger than a typical desk tag so that little to no learning space is compromised. And with all original artwork created exclusively with the learner's perspective in mind, this tool shows exactly what the learner needs to see, and no more. It is the UAC's simplicity that maximizes a learner's ability to access best practice interventions.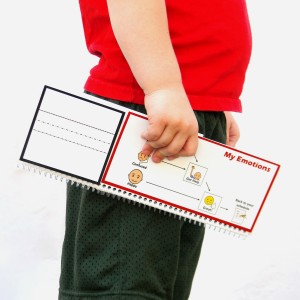 Balanced – The UAC is not limited to just one intervention strategy! It is designed to display up to nine pre-sized panels of interventions over three interfaces. The interventions, which range from visual schedules to reinforcement systems to behavioral prompts, are pre-selected and arranged at the instructor's discretion. The UAC is completely learner-centered, displaying a precise balance of exactly what the learner needs to be successful.

Flexible – The UAC is adjustable for the learner as they progress! The interventions are intended to be updated or re-arranged with minimal effort. The tool can be propped up on a desk for easy reference by the leaner, but it also quickly and easily folds up and can go with them throughout their day. The UAC is also designed to adjust as the learner progresses in their program, allowing for fading of reinforcement systems and visual schedules. The UAC's flexibility minimizes teacher and therapist efforts to implement, thereby optimizing the opportunity for the learner to receive what they need on a consistent basis.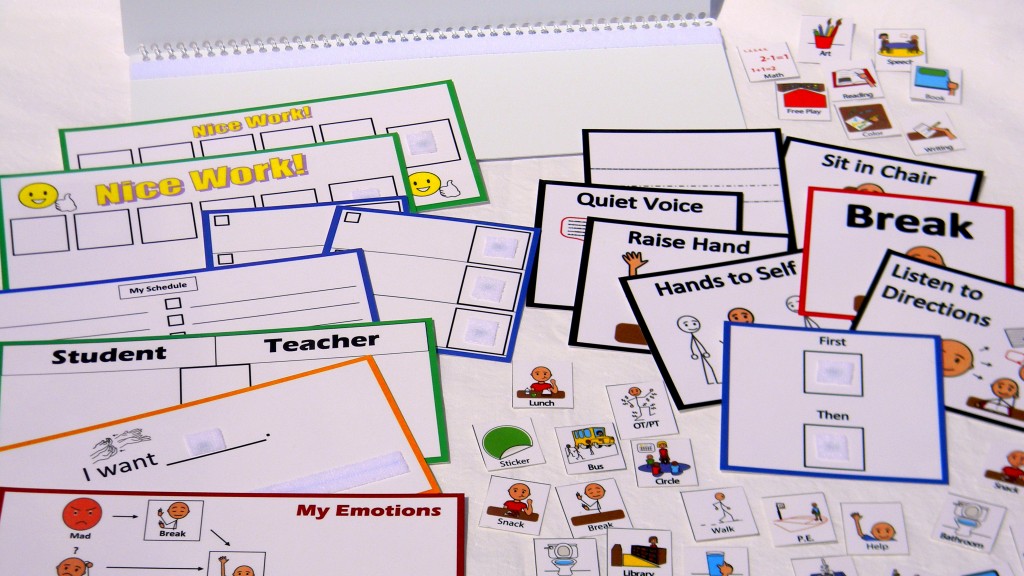 The Basic Package: $44.99
• Ultimate Access Card
• Stand
• 5 Positive Behavioral Expectations
• Token Reinforcement Panel (10 token)
• 1 Name Strip
• Break Card
• Written Schedule
With any specific inquiries, to purchase more than 15 packages, or to get on the Ultimate Access Card email list, please contact Patrick at: patrickmulick@gmail.com