Finally, it is here!  The big news that I am absolutely thrilled to be sharing with you.  No more holding back!  The first news is that I actually have quite a bit of news to be sharing with you.  It is not just one announcement, but actually four updates that you need to know about.  These changes have come with serious consideration on how I can better utilize my limited time here to better support those who work with students.  I have learned so much from so many of you over the years, I only wish to share that learning with even more.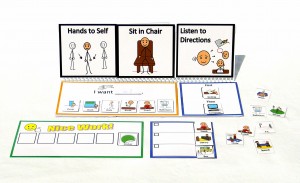 Announcement #1 :  The Ultimate Access Card has been discontinued.  I know, it's not exciting news to start with.  It's not even remotely good news.  But it gets better, I promise.  Five years ago I had a dream that special educators would not need to spend their evenings and weekends designing, laminating, and cutting visuals.  I had a vision that communication boards, reinforcement systems, visual schedules, behavioral expectations, and break cards could all be displayed simultaneously in an organized manner on one device.  Like Netflix or Amazon, these devices would just show up at the doorstep of the teacher, ready to use.  So I created, patented, mass produced, and sold the Ultimate Access Card online.  I learned a great deal in the process, but most of all I learned something about educators.  For those who go the extra mile to create visuals on their own, they do so because they understand the importance of visuals when teaching students with special needs.  While they are a chore to assemble, creating a visual support is not the largest challenge an educator will face in their day.  If changing behavior or teaching a class of diverse learners was as easy as laminating and cutting, the world of education would a much simpler place.  But that is not the case.  There is greater work that needs to done around more complex problems and I wish to free myself to help educators with those struggles.  I can't do it all, and because of that I have to let this one go.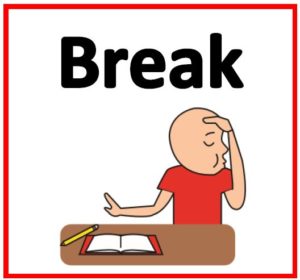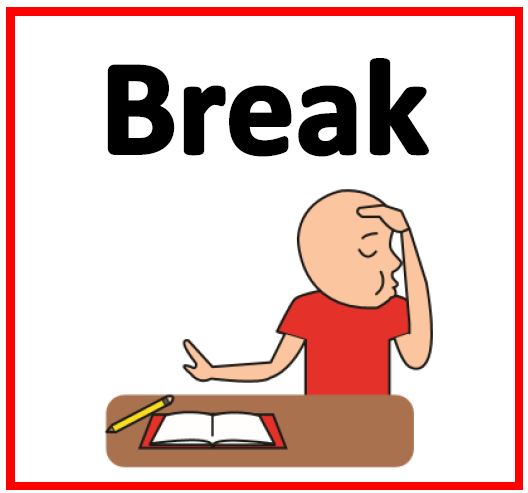 Announcement #2:  Free visuals are now on the website!  When I created the Ultimate Access Card, I commissioned a wonderful young artist to draw up some very particular images that would be displayed on the device.  In my humble opinion, I believe she drew up one of the best break cards that I have ever seen.  She did a wonderful job on all the pics, and I am sharing those images with you for free.  It is a tab on my website or you can access it by going here.
Announcement # 3:  Look for me
on the road!  We all have strengths, we all have deficits, and we are all called to do great work.  Your great work may be with one student, a group of students, or a whole school of learners.  My journey has taught me that I am at my best when I am on stage engaging with hundreds of educators simultaneously.  2017 had me doing this from one side of the country to the other, each group being just as great as the last.  Speaking to educators has brought me the greatest professional joy and it has shown to maximize my impact on others.  Connecting with audiences wherever and whenever is my top priority with my available time.  In 2018  you can see me headlining national conferences in Seattle, Reno, and Dallas, among other places.  If you would like me to come to your neck of the woods, I am only a quick email away.  I truly wish to empower as many people as I can.  If my message has resonated with you, please pass me on to your neighbors.
Announcement# 4:  I am writing a book!  Yes!  In what little time I have left, I am co-authoring a book on behavior.  For years people have asked me about bringing all my work together into one cohesive resource.   I am doing just that and then taking it to a whole new level.   My incredible partner for this book is none other than Dr. Vanessa Tucker of Pacific Lutheran University!  She has such an incredible mind when it comes to tackling behavior.   I could not be more excited about this project!  It is a work in progress, there is no specific timeline, but feel free to drop a line periodically and ask how it is coming along.
I feel so blessed to be able to do the work that I do.  Thank you to those who have been and will continue to be my cheerleaders along the way.  Together we will work to make it a better world for our learners.  May the best of us still be ahead of us!