Today I am going to throw a bunch of research at you, but it is research that is worth keeping an eye on.  It surrounds the hot topic of using a higher level of support in a 1:1 paraeducator for a student in special education.  While providing a paraeducator to support a child may help to eliminate some of the challenges of today, research is showing larger concerns that must be considered and bringing up questions that must be asked.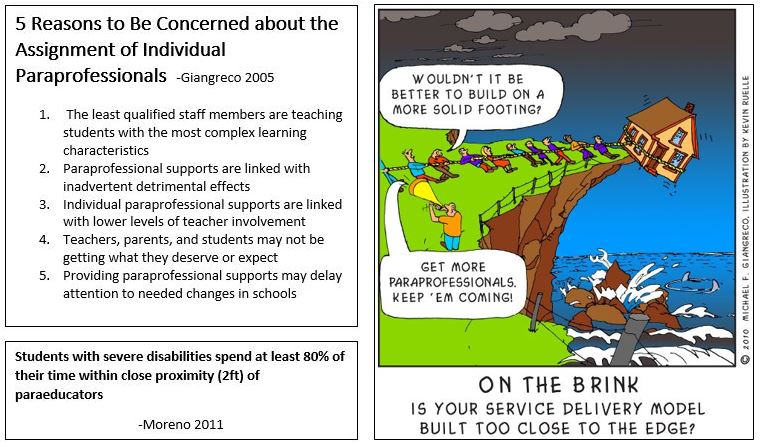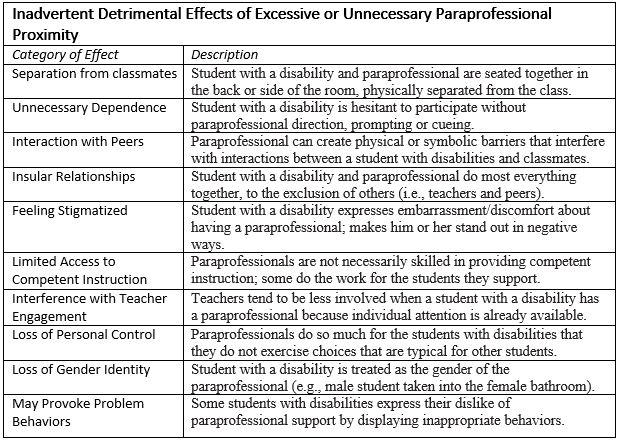 While these concerns are being seen in the classroom, the data around student outcomes is even more troubling.  By and large individuals with disabilities, especially those with autism, are leaving public education still greatly dependent on others to function.   Outcomes are being described as poor, few are working in their community, and few are living independently (Howlin et al 2004, and Eaves and Ho 2008).
When it comes to the assignment of a 1:1 paraeducator in the classroom and asking if a specific student needs it, I believe bad questions get us to bad answers.  The better question for such a scenario and really for all students in special education is "How can I ensure this student's needs are being met while maximizing their opportunity for independence?"  It is a lot to bite off but it a question our students can't afford us to not consider.  Continue to follow my posts as I dig into this more.  You can also see me speak on this topic as it relates to students with autism in Seattle in March at the Rehab Seminars Conference.  You can find more info here.  For more on Michael Giangreco's research and comics, go here.