Those who consider themselves part of the Seattle Seahawks fandom pride themselves on their passion, their love, and their impact on the game.  And to a large point they have made Seattle one of the best places for a player to call home.  They refer to themselves as the 12th man and they are a force to be reckoned with.
On any given Sunday 70,ooo Seattle fans cram themselves in Century Link Stadium as they will this Sunday and collectively create the 12th man.  That means any one person who has chosen to give up their day, their voice, and their wallet add up to be one seventy thousandth of a man for a team playing a game.  And while it is all for fun and games, never lose sight the professional league in which you play every day.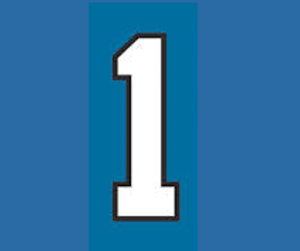 You are an educator.  You are not one seventy thousandth of a man, you are not even the 12th man, you are the man, you are the woman, you are the person and maybe the only person who is going to have a game changing impact on the lives of your students this year.  Your passion, you love, your pageantry for your students bleeds through in every action on the educational playing field.  To create champions you have to coach, not direct.  You must inspire, not be the one they require.  You must build rapport so that they can acquire more.  You must build up confidence and not make their success a coincidence.  You must get them to fly by getting them to try try try.  You are the 1!  You are the difference!  You create the home field advantage!
You are the one who sets your learners toward that ultimate goal of independence.  So as you approach into your three day weekend, take in the time to recoup and rest up.  Its Go Time come Tuesday.  You can be one seventy thousandth of a man for a game and then you can be the 1st man or woman for a life that needs you.  Never forget your lager role.  Never forget where you are truly needed.  The question is, are you in?